Customized Email Marketing Solutions for Rehab Facilities
Boost your digital engagement and connect with more clients with custom email marketing solutions for rehab centers.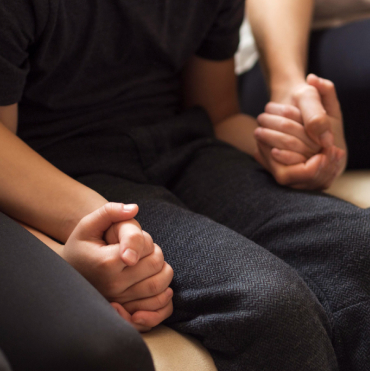 Why Email Marketing for Rehab Centers?
Email marketing is a highly effective strategy for rehab centers looking to connect with their target audience. It allows you to communicate directly with your audience in a personalized way. By segmenting your email lists based on factors such as demographics, interests, and behavior, you can send targeted messages that resonate with each recipient and boost your addiction treatment marketing efforts. The experienced team from Digital Dot is here to make sure your rehab email campaigns are a success.
In addition to being highly personalized, email marketing for addiction treatment centers can also be very cost-effective. With the right tools and strategies in place, you can reach a large audience with minimal expenses. This makes it an ideal option if you are working with a limited marketing budget.
Email marketing for rehabs can also be an effective tool for building trust and relationships with potential clients. By providing valuable content, such as educational resources or success stories, you can establish yourself as a trusted source of information and support. This can be especially important for individuals struggling with addiction who may be hesitant to seek treatment or trust new providers.
Another benefit of email marketing for substance abuse treatment centers is its ability to increase engagement with potential clients. With regular newsletters, updates, and invitations to events or webinars, you can keep your audience engaged and informed. This can help keep your rehab center top of mind for potential clients, increasing the likelihood that they will seek treatment when the time is right.
Finally, email marketing for addiction treatment centers offers the ability to track and measure the success of rehab marketing campaigns. Monitoring metrics, such as open rates, click-through rates, and conversion rates, can help you optimize your campaigns for maximum effectiveness. This can help ensure that marketing efforts are targeted and efficient, resulting in the best possible outcomes for your rehab center and your clients.
With Digital Dot by your side, you can ensure your email campaigns are effective and bring results. We will create a strategy based on your goals and target market, design visually appealing and engaging campaigns tailored to your brand identity, and handle all technical details so you don't have to. With compelling headlines and valuable content, we will ensure your emails don't go unnoticed.
Learn More
Connect with Your Target Audience and Drive Conversions
Build Relationships
Establish yourself as a trusted source of information and support with personalized messages and valuable content.
Increase Awareness
Keep your brand top of mind and increase the likelihood of potential clients seeking your services with regular newsletters and updates.
Boost Revenue
Encourage potential clients to take the next step by including calls to action and links to your website in the emails.
Why Us
Harmony Ridge Recovery Center
Digital Dot's efforts have significantly increased call volume and overall admissions, exceeding expectations. The team deeply understands the client's goals and takes the time to analyze the industry. Virtual meetings and emails ensure seamless project management.
David Kosiba,
Director of Marketing
Bright Futures Treatment Center
DigitalDot implemented a variety of effective techniques to enhance our website's visibility in local search results and attract qualified leads. They leveraged local SEO tactics, such as optimizing our Google My Business listing, creating location-specific landing pages, and incorporating relevant keywords into our on-page content. By doing so, they ensured that our website was not only attracting organic traffic but also encouraging visitors to pick up the phone and engage with our business directly.
Alex Alonso,
Chief Operating Officer
Little Creek Recovery
Digital Dot's web design team created a visually appealing and user-friendly website that perfectly represents the mission and values of Little Creek Recovery Center. From the initial consultation to the final product, they paid meticulous attention to detail and incorporated our feedback seamlessly. Their expertise in search engine optimization (SEO) is unmatched. They conducted a thorough analysis of our target audience, industry trends, and competition, allowing them to develop a comprehensive SEO strategy tailored specifically to our needs. We have seen substantial growth since begging to work with Digital Dot.
Olivia Morgan
Marketing Manager
Steps to Email Marketing for Rehab Centers
Reach Out to Us
Let's explore your needs and see if our email marketing services for rehabs align with your objectives.
Get a Website Analysis
Let the team at Digital Dot review your website and create a strategy without any obligations.
Receive Top-Notch Services
Nurture a relationship with your target audience with customized email marketing services.
Rise Above the Competition
Stand out as the top choice for individuals in need of addiction treatment
Discover the Potential of Email Marketing for Addiction Treatment Centers with Digital Dot
Make the most of your marketing budget with targeted, effective, and cost-efficient email marketing campaigns for rehab centers.
Personalize communication to establish trust and build relationships with existing, past, and potential clients.
Target specific audiences with messaging that addresses their unique needs and keeps them connected to your brand.
Foster ongoing engagement and trust with your target audience through a consistent newsletter and update strategy.