GBP Management for Rehab Centers
Accelerate your digital visibility and increase your reach with our tailored Google Business Profile and reputation management.
+ Sign up in December and get 1 month free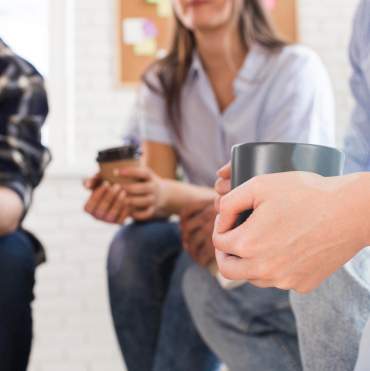 Why Google Business Profile Management for Rehab Centers?
Make your services more accessible and your communication more impactful with Google Business Profile management for rehabs. Improve the visibility of your center in local search results and gain more clients with tailored digital marketing solutions for addiction treatment centers.
Optimizing your Google Business Profile, previously known as Google My Business or GMB, and taking an active approach to online reputation management can elevate your rehab center's prominence in local search results, connecting you with more potential clients in your community.
Our strategic GBP management approach helps you rise above the competition and draw in more qualified leads. This comes from maintaining an accurate, relevant, and trustworthy Google Business Profile that resonates with those seeking addiction treatment centers.
To aid you in gathering more positive reviews, we provide pre-designed email and text message templates for requesting client reviews. Driving traffic to your social media and Google Business Profile is easier with our custom "Thank You" page, where clients are directed after leaving a review.
We also equip you with the best practices for requesting and responding to reviews, ensuring you handle positive and negative feedback to enhance your online reputation.
By partnering with Digital Dot, a reputable digital marketing agency that tailors Google Business Profile management strategies to the unique needs of substance abuse treatment centers, you can boost your business and contribute significantly to improving the lives of individuals navigating addiction recovery.
Learn More
Boost Visibility. Enhance Credibility. Drive Admissions.
Enhance Local Reach
Attract more clients with an optimized GBP for local searches and Maps.
Raise Profile Visibility
Stand out in local search results with an active, updated Google Business Profile and positive reviews.
Build Trust
Be the go-to choice with proficient reputation management and compelling content on your GBP.
Why Us
Harmony Ridge Recovery Center
Digital Dot's efforts have significantly increased call volume and overall admissions, exceeding expectations. The team deeply understands the client's goals and takes the time to analyze the industry. Virtual meetings and emails ensure seamless project management.
David Kosiba,
Director of Marketing
Bright Futures Treatment Center
DigitalDot implemented a variety of effective techniques to enhance our website's visibility in local search results and attract qualified leads. They leveraged local SEO tactics, such as optimizing our Google My Business listing, creating location-specific landing pages, and incorporating relevant keywords into our on-page content. By doing so, they ensured that our website was not only attracting organic traffic but also encouraging visitors to pick up the phone and engage with our business directly.
Alex Alonso,
Chief Operating Officer
Little Creek Recovery
Digital Dot's web design team created a visually appealing and user-friendly website that perfectly represents the mission and values of Little Creek Recovery Center. From the initial consultation to the final product, they paid meticulous attention to detail and incorporated our feedback seamlessly. Their expertise in search engine optimization (SEO) is unmatched. They conducted a thorough analysis of our target audience, industry trends, and competition, allowing them to develop a comprehensive SEO strategy tailored specifically to our needs. We have seen substantial growth since beginning to work with Digital Dot.
Olivia Morgan
Marketing Manager
Steps to Customized Reputation Management for Rehab Centers
Schedule a Consultation
Connect with our team for a detailed analysis of your online presence.
Get a Plan of Action
Receive a customized, no-obligation GBP management strategy for rehabs to enhance visibility and reputation.
Upgrade your Online Presence
Improve your Google Business Profile and online reputation with the help of our experienced team.
Achieve Digital Success
Exceed your online goals, boost admissions, and make a real difference.
More Engagement. More Reputation. More Impact.
Attract and engage the right audience within your local community by leveraging Google Business Profile's visibility in local searches and Google Maps.
Utilize the power of social proof with GBP's reviews and ratings feature. Encourage satisfied clients to share their experiences and engage with feedback.
Make data-driven decisions based on Google Business Profile's invaluable insights about how people find your business, their actions, and trends.
Enhance interaction and accessibility through regular updates and posts. Make the most of the booking button feature and simplify the process for potential clients to take the next step.