Proven Digital Solutions for Transport Companies
Strengthen your industry's standing and get more clients with our data-centric transportation marketing services.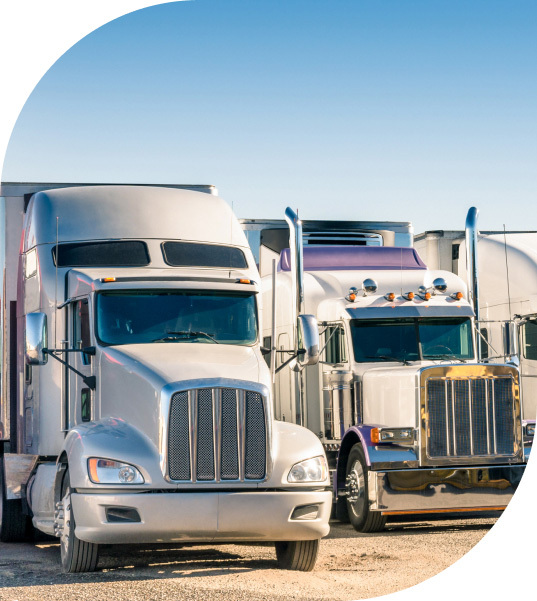 Why Digital Marketing for Transportation Businesses?
The world is becoming increasingly interconnected and digitalized. People rely more on the Internet to find and evaluate transportation and logistics services. Digital marketing can help you position your business as a frontrunner in the industry and tap into this vast online market. With Digital Dot as your partner, you can maximize your marketing efforts thanks to a tailored, data-driven strategy.
A robust online presence enables potential clients to discover and engage with your business easily. Through effective search engine optimization (SEO) strategies, we can optimize your website and online content to rank higher in search engine results. This means when people search for transportation and logistics services, your company will be among the top results, making you more visible and increasing your chances of attracting new clients.
Digital marketing also empowers you to target specific audiences with precision. With tools like social media advertising and pay-per-click (PPC) campaigns, we can tailor your marketing messages to reach the right people at the right time. Thanks to data analytics, we can identify the demographics, interests, and online behaviors of your target audience, enabling us to craft compelling campaigns that resonate with them.
Furthermore, digital marketing allows for real-time tracking and measurement of your marketing efforts. Unlike traditional marketing methods, you can gain valuable insights into the performance of your campaigns, such as the number of website visitors, leads generated, and conversion rates. This data-driven approach empowers us to continuously optimize and refine your marketing strategies for maximum impact and return on investment.
In today's competitive landscape, relying solely on word-of-mouth referrals or traditional marketing channels is not enough. Digital marketing services for transportation companies enable you to expand your reach, enhance your brand reputation, and attract a steady stream of clients. Let Digital Dot be your trusted partner in navigating the digital realm, crafting compelling campaigns that drive tangible results.
Learn More
Increase Exposure. Attract Clients. Generate Growth.
Reach Potential Clients
Make those searching for transport and logistics services online notice you with a customized marketing strategy for logistics companies.
Make Clients Pick You
Build credibility with prospective clients with a robust brand presence and a commitment to professionalism and superior services.
Establish a Lasting Bond
Build a strong relationship with your clients. Stay top of mind with them and increase customer retention.
Why Us
Harmony Ridge Recovery Center
Digital Dot's efforts have significantly increased call volume and overall admissions, exceeding expectations. The team deeply understands the client's goals and takes the time to analyze the industry. Virtual meetings and emails ensure seamless project management.
David Kosiba,
Director of Marketing
Bright Futures Treatment Center
DigitalDot implemented a variety of effective techniques to enhance our website's visibility in local search results and attract qualified leads. They leveraged local SEO tactics, such as optimizing our Google My Business listing, creating location-specific landing pages, and incorporating relevant keywords into our on-page content. By doing so, they ensured that our website was not only attracting organic traffic but also encouraging visitors to pick up the phone and engage with our business directly.
Alex Alonso,
Chief Operating Officer
Little Creek Recovery
Digital Dot's web design team created a visually appealing and user-friendly website that perfectly represents the mission and values of Little Creek Recovery Center. From the initial consultation to the final product, they paid meticulous attention to detail and incorporated our feedback seamlessly. Their expertise in search engine optimization (SEO) is unmatched. They conducted a thorough analysis of our target audience, industry trends, and competition, allowing them to develop a comprehensive SEO strategy tailored specifically to our needs. We have seen substantial growth since begging to work with Digital Dot.
Olivia Morgan,
Marketing Manager
Steps to a Custom Transportation Marketing Strategy
Reach Out to Us
Let's define your target audience, understand your needs, and define your goals.
Get a Website Analysis
We'll analyze your online presence and develop a tailored plan of action.
Receive Top Services
Boost your online presence with top-quality transport and logistics marketing services.
Stand Out in the Market
Become the obvious choice for potential clients with a stellar reputation and strong presence.
Digital Marketing Services for Trucking Companies
Drive lead generation, enhance brand visibility, and amplify your presence with Digital Dot and our comprehensive digital marketing solutions tailored to transport and logistics companies.
97%
customers research a business online before deciding to visit it
60%
consumers call businesses directly from search results
46%
Google searches are for local businesses
80%
local searches result in leads, sales, or visits
Boost Your Brand with Digital Dot - Get More Clients
Online research plays a crucial role in finding reliable and efficient services. Implementing effective marketing strategies can help connect potential clients with the transportation solutions they require. Let Digital Dot assist you in revitalizing your brand and positioning yourself as an industry leader.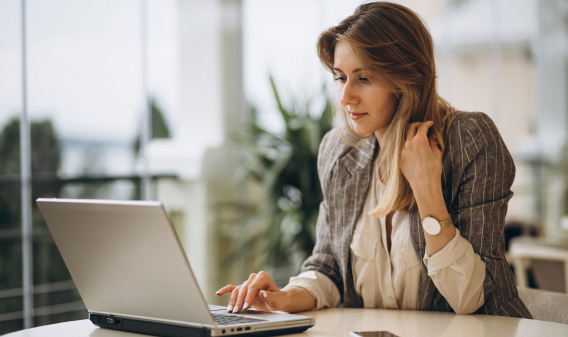 Benefits of Our Digital Marketing Solutions for a Transport Company
Track your marketing ROI and get the invaluable information you need to spot opportunities for growth.
Maximize your impact by conveying messaging that emphasizes your unique benefits and value.
Expand your reach, capture more valuable leads, and get more clients for your transportation services.
Increase the recognition of your transport company, improve customer engagement, and foster stronger relationships and customer loyalty.
Maximize Your Transportation Marketing Efforts Through Our Expertise
Content Marketing Tips for Transportation Companies
Shifting gears in content? Here's how transportation companies drive success with content marketing.
Learn More
Successful Marketing Campaigns in the Transportation Sector
Ever wondered how top transportation brands stay ahead? Dive into their best marketing moves with us.
Learn More
Unlock Your Success. Drive Business Forward.
2,347.4 tons of waterborne trade occurred in 2022
7 million+ incoming freight truck crossings over the Mexican-US border alone
6 million+ incoming freight truck crossings over the Canadian-US border
Let potential clients find you and help them streamline operations and optimize efficiency. Make your services accessible with the support of experienced marketing specialists. We tailor our services so they meet the specific needs of transport and logistics companies.