Top call tracking software solutions
The success of your marketing campaigns directly influences the overall performance of your business. From identifying your target audience and learning about their needs to reducing your bounce rate and improving ROI, lead generation, conversion rates, etc. All of it relies on how each of your individual campaigns performs. Skilled digital marketing agencies can provide great support with the right set of solutions and skills to match your specific needs. But even professionals today rely on the data they gather from various software solutions. Today, we discuss the importance of call tracking software solutions, its benefits, and the current top performers in the market. Learn how to examine your campaigns in more detail and how to improve their overall performance.
The basics – what is Call Tracking Software?
Call tracking software is a system that allows your business to determine where all your inbound call are coming from and logs them in the process.
With each marketing campaign that you launch, this type of software generates unique phone numbers to make tracking and monitoring easier. A business can apply this particular type of call tracking to organic search results, Google Ads campaigns, social media campaigns, email marketing, and even print ads in newspapers and flyers.
The importance of call tracking is in its ability to help you evaluate which marketing solutions are working for your business. By tracking the number of calls a specific campaign contributes, you can establish whether or not you need to improve it or abandon it completely. And by doing so, you gain better control over the resources you need to invest in separate campaigns.
How does it work?
In the past, companies used to ask callers and customers how they found out about the. Some companies still use this simple method to keep track of their leads. However, with call tracking software, your business no longer needs to do that. After all, it can be challenging to keep track of multiple advertising campaigns through various marketing channels. This system offers a separate phone number for each campaign, which helps your marketing team keep a closer eye on which channels the calls are coming from.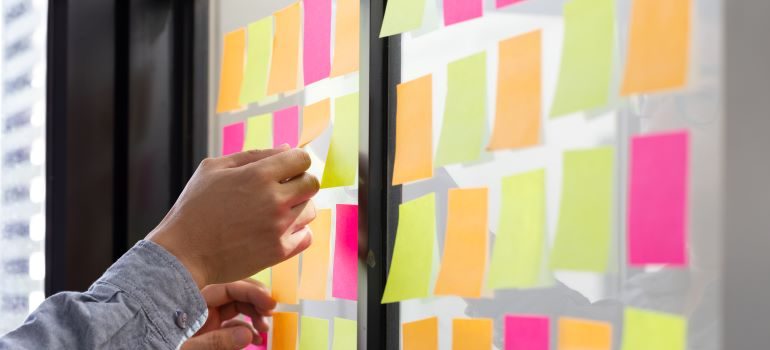 By tracking phone numbers and metrics, and integrating all of it with your CRM platform, companies are able to gain in-depth information about their customers. From getting information about purchase history and isolated product/service interest to ranking the success of your campaigns, call tracking software can help take your digital marketing strategies to the next level.
What are the benefits of using call tracking software?
The advantage this type of software brings to the table are numerous, and they apply to multiple departments within a company. Here are four fundamental contributions that call tracking tools can provide to businesses:
#1: Detailed insight into your marketing ROI
When you use call tracking software solutions to track your marketing campaigns, you can also report on their performance. And this insight can help you calculate how much each campaign brings in in comparison to the amount of money you invest in them. As a result, you can keep a more watchful eye on your overall budget and ROI. For example, if you are investing in both Google Ads and Facebook Ads, you can learn exactly how much each is earning you in leads. Based on this information, you can decide which of these campaigns you profit more from, and adjust your budgeting accordingly.
#2: Multiple campaign management
It is much simpler to manage various types of campaigns when you have a clear system for monitoring each. With call tracking tools, you know exactly which campaign brings in which leads. Whether we're discussing online or offline campaigns, you have an insight into all of them. And not only are you able to monitor the effectiveness of the campaigns, but you can also make educated conclusions on how to improve those that are under-performing.
#3: Boosting active marketing solutions
Unlike traditional marketing, the effectiveness of paid online advertising campaigns is measured through instant clicks. With call tracking software, you can cross-compare and measure the impact of each campaign. You can then use that data to research more specific keywords and search phrases to help boost the impact of those campaigns. That is just one of the many techniques that professional PPC agencies use to ensure the impact of the campaigns they create.
#4: Growing the level of Caller Experience
The priority of both traditional and digital marketing solutions has always been to satisfy the customer – to ensure they get exactly what they are searching for. When you take call tracking and integrate it with your CRM platform, you are able to monitor each of your campaigns. But even more importantly, you gain the ability to gather and record first-hand input from callers. That data alone can help you boost your customer experience. All you need to do is utilize the feedback you gain from customers and adapt your sales funnel to those exact needs.
#5: Multiple phone number management
Technological advancements and digital solutions make life simpler not only for consumers but also for businesses. You no longer need an entire call center to keep track of each campaign with a different phone number assigned to it. Instead, you can now use call tracking software to manage multiple phone numbers and accounts from a single dashboard. And that dashboard can also provide you with the necessary insight and metrics you need to improve your marketing efforts.
What are the features you should look for?
When any business looks at this type of software, it needs to understand that there are countless options to choose from. And so, you will want to look for specific features in the different tools that you will find and test. After all, we are discussing a software solution that could contribute to the effectiveness of your advertising efforts. Therefore, knowing the different features that you will encounter and how they are of use to you might prove crucial.
6 basic features in call tracking software:
Intelligent Call Routing. When you have a variety of products, services, or departments, you will want to avoid having to put people on hold and transfer them. Call tracking software with intelligent call routing can instantly re-route callers to the representatives best suited for their needs.
Keyword Tracking. This feature can prove quite useful for your SEO service provider or your content team, as it can help identify relevant keywords that customers associate with your business.
CRM Integration. The ability to integrate call tracking software with your CRM platform can make the entire process much simpler. With it, agents will have access to more information about customers, complete with call history and interests about products/services demonstrated in the past.
Call Recording. In addition to being in compliance with specific laws and high-standard practices, call recording is essential for improving the overall caller experience. With call recording, you secure a database of logs that you can use to define leads, improve your services, and train new employees.
Mobile Call Tracking. With the majority of consumers today using smartphones to shop online, mobile call tracking can help you better understand mobile users. The data this feature provides can help improve your interaction with mobile users, making it easier to target them through responsive campaigns.
Real-Time & Historical Reporting. While real-time reporting updates you on current data regarding the performance of your campaigns, historical data can help you look back and identify any patterns or trends in the behavior of consumers.
Interactive Voice Response (IVR). This gives callers added convenience for directing their calls, with a menu of options that can be triggered with voice commands in addition to dial pad entry.
Click-to-Call. Voice conversations that are initiated via hyperlink or web form, particularly prominent in mobile search and mobile advertising efforts.
How to compare different types of call tracking tools?
In order to truly find the best call tracking solution for your business, you need to be able to compare them. Simply comparing the features they offer won't be enough to get a clear image of which is more tailored to your business. Instead, you need to focus on the differentiating factors such as:
Network Provider
You will encounter many types of call tracking software that are hosted by a larger network provider. When you have a direct hosting from the software provider, there are fewer risks of operational issues or glitches. Additionally, eliminating any middlemen from the equation can provide more time-efficient tech support, and could spare you from losing too much valuable data.
Tech Support
The support you receive from the call tracking tool provider can vary greatly, especially so with cloud-based software solutions. If you experience any network issues while you have active campaigns, you will need a speedy resolution. Otherwise, you risk losing valuable data in the process and potentially more. That is why you will want to review the success rate of the customer support a software provider offers.
Pricing Plan
Another one of the metrics that will depend on your specific needs and expectations. You have software providers that will offer numerous minor features for a basic subscription plan, keeping the more complex features for the more expensive plans. Other providers will offer a limited amount of features, depending on the plan you purchase. Overall, prices for call tracking software solutions can vary greatly, which is one more reason to do a cross-comparison before deciding on one in particular.
Local & Toll-free Numbers
This is one of the unexpected costs that call tracking can bring when you don't research it properly. The option of having software that offers local and toll-free numbers to use for campaigns brings higher performance. Why? Because customers are more responsive to campaigns when they know that they are personalized to their specific area, with a local phone number.
Integration Solutions
One of the primary concerns with any type of software solution for businesses is how to combine it with your current setup. Not being able to integrate new software with your current systems can cause loss of valuable data, lower performance, and cause unwanted delays in everyday operations. Therefore, it is important that you always make sure that the software you purchase can work in sync with your other tools.
Top 15 call tracking software solutions in 2020 to consider
CallRail – $30.00 per month.  Comprehensive call tracking, management, and analytics solution. Easy to use.
Invoca – $500.00 per month. AI-Powered Conversational Analytics. Offers integration and automated results, with granular online-to-offline analytics.
Phone Wagon – $25.00 per month. Comprehensive call tracking solution with impressive features and user-friendly dashboards.
Ringba – free. Advanced call tracking software. Features include intelligent call routing, campaign management, reporting, and analytics tools. User-friendly.
WhatConverts – quote only. Comprehensive call tracking solution. Easy to use, and offers great customer service.
Call Tracking Pro – $25.00 per month. Complete call tracking solution with a fantastic range of features, including campaign management, CRM, voice recognition, and conversion tracking.
FluentStream – $20.00 per month. Comprehensive business communication solution for managing client interactions. Offers a good range of call tracking features.
SmartNumber – $6.99 per phone number. Comprehensive call tracking solution. Easy to use.
Truly – $65.00 per month. Reliable call tracking software. Offers conversation analytics, CRM integration, and voice recognition tools. Intuitive design.
DialogTech – quote only. Scalable call tracking and analytics platform. Offers great features, including AI-driven conversation intelligence.
Agile CRM – free to use. Comprehensive CRM platform. Offers a selection of telephony tools and great third-party integrations.
CallTrackingMetrics – $19.00 per month. A simple solution for call tracking and reporting. Features include agency tools and conversation analytics.
CallSource – quote only. Offers innovative call tracking tools and real-time online reporting. Easy to use.
Marchex – $500.00 per month. Call tracking and analytics platform. Offers a great call DNA function. Easy to set up and use.
Convirza – $29.00 per month. Cloud-based call optimization and tracking service. Offers key features and an easy-to-use interface.
Start improving your marketing campaigns today
All things must evolve, the world of business most of all. With new technological improvements and research, new software solutions and applications are being created daily. Each of them has its own role to play in helping a business grow in the eyes of consumers and competitors. From the smallest local business to the larger global corporation – all can benefit from the implementation of call tracking software. Once you understand its importance, benefits, and the features you need to search for, it's just a matter of finding the one best suited for your brand.